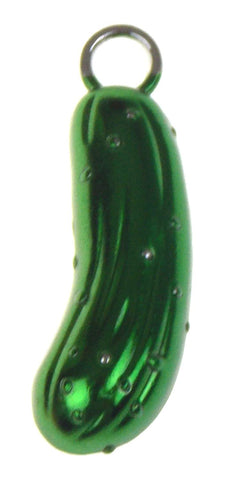 Christmas Pickle Mini Ornament 1" Tall
Old German Tradition - The Glass Christmas Pickle is the last ornament to hang on the tree, 1st Child to find it gets an extra present. Have fun with your children this holiday and start a new family tradition.

The Little Christmas Pickle is 1" tall x 0.38" wide. The night before Christmas hang it on a small plant or tree; do it while everyone's sleeping as it must be done secretly. On Christmas morning when you arise, the first one to find it will get a surprise. After Christmas, the Little Christmas Pickle may be worn as a charm to bring cheer every day!

---
We Also Recommend